Introduction
The Importance of Reliable HVAC Services
When it comes to home or business comfort in Kentucky, reliable HVAC services are a game-changer. As the seasons shift and temperatures fluctuate, the value of a well-functioning heating, ventilation, and air conditioning (HVAC) system becomes increasingly apparent. The importance of partnering with a reliable heating and air repair company like Thompson Heating & Cooling is not a luxury, but a necessity.
A well-maintained HVAC system not only provides a comfortable living or working environment but also contributes to the health and wellbeing of the occupants. HVAC systems play an essential role in maintaining good indoor air quality by filtering out dust, allergens, and pollutants. However, neglecting your HVAC system's maintenance can lead to decreased comfort, high energy bills, potential health risks, and costly repairs. Therefore, selecting a professional and reliable HVAC service provider is a smart investment in your home or business comfort and your family's health.
Overview of the HVAC Industry in Kentucky
The HVAC industry in Kentucky comprises a wide range of professionals offering diverse services. From piping, boilers, chillers, cooling towers, and HVAC system contractors like John Bouchard & Sons Co. to specialized stainless steel fabrication services provided by companies like C & C Industrial, there are many options available for homeowners and businesses alike.
Companies like Fayette Plumbing & HVAC cater to commercial applications offering a comprehensive range of services from pipe and pump repair to furnace installation and maintenance. Companies like My Trusted Contractor and Stewart-Richey Construction Company provide a broad spectrum of services including HVAC installation, maintenance, water heater repair, and commercial plumbing.
The HVAC industry in Kentucky is regulated, with service providers required to obtain the appropriate licenses to operate. This ensures that HVAC contractors have undergone rigorous training and certification and are equipped with the necessary knowledge and skills to deliver quality service.
As we delve deeper into the world of Kentucky's HVAC pros, we'll spotlight top companies, shed light on the importance of regular HVAC maintenance, and provide tips on how to choose the right HVAC company. We'll also highlight the unique offerings of Thompson Heating & Cooling, a company that has made a strong mark in the industry with its commitment to customer service and quality work. Stay tuned as we help you find the most reliable heating and air businesses in Kentucky today!
Understanding HVAC: Basics and Importance
An efficient and reliable heating, ventilation, and air conditioning (HVAC) system is more than a mere comfort enhancer – it's a lifeline. When the icy chill of Kentucky's winter strikes or a summer heatwave rolls in, your HVAC system is what keeps your home or business comfortable and livable. Let's delve into the basics of HVAC systems and explore why they are so critical.
What is HVAC and Why is it Important?
HVAC, an acronym for heating, ventilation, and air conditioning, refers to the different systems used for moving air between indoor and outdoor areas, along with heating and cooling both residential and commercial buildings. In the context of a home or building, heating is the process of making the space warm, typically achieved by a heating system, such as a furnace or heat pump, which generates and circulates warm air throughout the building.
On the other hand, cooling systems, like central air conditioners or heat pumps in cooling mode, remove heat from your home and expel it outside. This process doesn't just cool the indoor air but also dehumidifies it, making your home more comfortable during the hot and humid Kentucky summers.
But why is HVAC so essential? Well, beyond the obvious comfort factor, a well-maintained HVAC system is crucial for maintaining indoor air quality, preventing issues such as mold growth that can occur in excessively cold or hot conditions. Furthermore, an efficient HVAC system can help keep energy bills in check, significantly contributing to the sustainability of your home or business.
The Role of HVAC in Comfort and Energy Efficiency
The primary role of HVAC systems is to provide thermal comfort by maintaining pleasant air conditions in the interiors of buildings. But these systems play a much broader role than just maintaining temperature levels – they also control humidity, purify the air, and help maintain good health.
The energy efficiency of your HVAC system can significantly impact your utility bills. For example, a high-efficiency HVAC system uses less energy, leading to lower utility bills. Moreover, regular maintenance of your HVAC system ensures it operates at peak efficiency, further contributing to energy savings.
In conclusion, understanding the importance of HVAC systems in maintaining indoor comfort and energy efficiency can help you make informed decisions regarding maintenance, repairs, and system upgrades. And when it comes to HVAC services in Kentucky, companies like Thompson Heating & Cooling stand out for their commitment to fast and reliable services.
Top HVAC Companies in Kentucky
A well-maintained HVAC system is crucial for comfortable living, especially in Kentucky's diverse climate. Here are some of the top HVAC companies in Kentucky that are known for their reliable services.
Air Services Comfort Solutions: Mastering HVAC Services
With over 25 years of experience in the industry, Air Services Comfort Solutions has become a trusted name for HVAC services in the Bluegrass State. This locally-owned company prides itself on providing top-notch services, with a guaranteed parts and labor service.
Sterling Heating & Air Conditioning: A Century of Experience
Sterling Heating & Air Conditioning is a family-owned company that has been serving the Kentucky community for over a century. Known for their quick response times and high customer satisfaction rates, Sterling offers a variety of services ranging from installations to emergency repairs.
UrBest HVAC: Veteran-Owned and Customer-Centric
UrBest HVAC is a veteran-owned company that is committed to providing high-quality service to its customers. Noted for their quick response times, they have recently received recognition as a Yelp Guaranteed business, further solidifying their reputation for reliability.
Stivers Heating & Air Conditioning: A Louisville Tradition
Stivers Heating & Air Conditioning is a household name in Louisville, Kentucky. Known for their professional service and fast response times, Stivers is a go-to choice for both residential and commercial HVAC services.
Maven Air Care: Prioritizing Clean, Safe, and Healthy Indoor Environments
While not primarily an HVAC company, Maven Air Care is known for their specialization in air duct cleaning. Their services contribute significantly to the overall efficiency and cleanliness of your HVAC system, ensuring a healthier indoor environment for you and your family.
Greenwell Plumbing Heating & Air: Three Decades of Quality Service
With more than 30 years of experience, Greenwell Plumbing Heating & Air has proven their expertise in the industry. They offer 24/7 availability for emergency services and have consistently received praise for their efficiency.
Maeser Master Services: A Trusted Name for Over 40 Years
A prominent name in Kentucky's HVAC industry is Maeser Master Services. With a reputation built on quality service and customer satisfaction, Maeser has become a trusted choice for both residential and commercial HVAC needs.
Each of these HVAC companies in Kentucky has a unique approach to serving their customers, but they all share a commitment to providing reliable, high-quality services. Whether you need routine maintenance, emergency repairs, or a brand new installation, these companies are ready to meet your HVAC needs.
In the realm of heating and air businesses in Kentucky, USA, one name stands out for its exceptional service and commitment to customer satisfaction: Thompson Heating & Cooling. Having carved a niche in the industry for over 20 years, this company has earned a stellar reputation for its dedicated service, use of top-notch equipment, and comprehensive HVAC solutions.
Thompson Heating & Cooling: Commitment to Customer Service
The heart of Thompson Heating & Cooling's operations lies in its unwavering commitment to customer service. This is not a company that merely fixes your HVAC issues but strives to provide a service experience that is second to none. From the first phone call you make to the completion of the service, you will encounter a team that is professional, friendly, and eager to assist.
Thompson Heating & Cooling's customer-centric approach is evident in their ongoing support. They don't just install your HVAC systems and leave; they provide ongoing support to ensure that your systems continue to perform at their best. They are always available to troubleshoot any issues, provide firmware updates, or answer any queries you may have about your HVAC system.
Services Offered by Thompson Heating & Cooling
Thompson Heating & Cooling offers a comprehensive range of HVAC services. They are a one-stop-shop for all your HVAC needs. From air conditioning repair, furnace repair, to commercial HVAC repair, you can rely on them to handle it all. They also provide installation services, ensuring your HVAC system is correctly installed, configured, and connected to your home's Wi-Fi network for optimal performance and functionality.
In addition to standard HVAC services, Thompson Heating & Cooling also offers smart home thermostat installation and integration. They can assess your current HVAC system to ensure compatibility with a smart thermostat, offering a powerful solution for homeowners seeking to improve energy efficiency, comfort, and convenience.
Why Choose Thompson Heating & Cooling?
Choosing Thompson Heating & Cooling means entrusting your HVAC needs to a proficient team that cares about your comfort. They are dedicated to ensuring that your heating and cooling systems function optimally all year round.
Their team is fully licensed and certified to perform residential and commercial HVAC services, and they continuously improve their skills through training and education. They also offer flexible financing options, making their services accessible to a wider range of clients.
Furthermore, as a trusted local HVAC contractor, Thompson Heating & Cooling understands the unique climate challenges in Louisville and the wider Kentucky area. This local knowledge, combined with their technical expertise, allows them to provide tailored solutions that suit your specific needs.
So, if you're looking for fast, reliable, and professional heating and air businesses in Kentucky, USA, look no further than Thompson Heating & Cooling. They are ready to serve you and help improve your indoor comfort.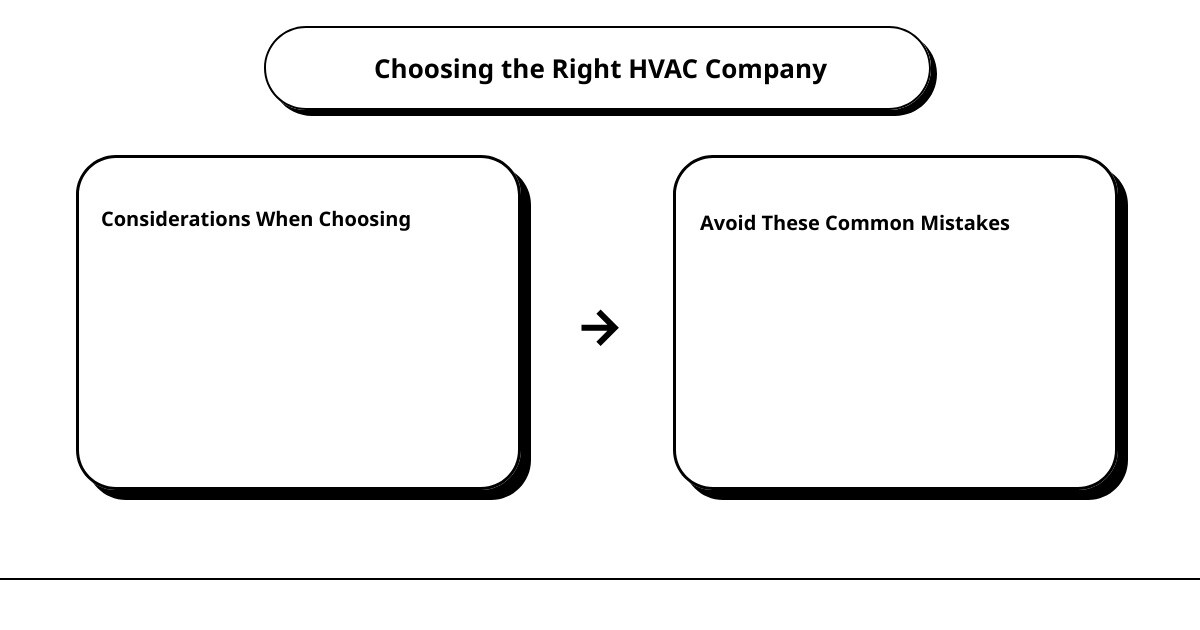 How to Choose the Right HVAC Company
Choosing an HVAC company in Kentucky isn't just about finding someone who can repair your heating or cooling system. It's about finding a trusted partner who will be there for you when things go wrong, and who will work to ensure your home or office is always as comfortable as it can be. Here's a closer look at some of the important factors to consider when choosing an HVAC company.
Factors to Consider When Choosing an HVAC Company
Expertise and Experience: The best HVAC companies in Kentucky have a deep understanding of all aspects of heating and cooling systems. They should be adept at evaluating your home or business's needs, installing new systems, performing routine maintenance, and diagnosing issues. Look for a company like Thompson Heating & Cooling, which not only provides comprehensive HVAC services but also possesses a wealth of knowledge and experience in the field.
Range of Services: A good HVAC company offers a variety of services, from air duct cleaning to air conditioning repair. They should be able to handle all your HVAC needs, whether it's a simple filter change or a complete system overhaul.
Professional Qualifications: Make sure the company you choose is licensed, bonded, and insured. Also, check if they have any certifications from reputable organizations, which can indicate a high level of technical competence and ethical business practices.
Customer Service: A top-notch HVAC company will prioritize your needs, provide clear communication, and strive to exceed your expectations. They should offer convenient scheduling, fast response times, and respect for your property.
Reviews and Recommendations: Don't just rely on what the company says about themselves. Look at what others say about them. Reviews and recommendations from past customers can provide valuable insights into the company's reliability, professionalism, and quality of work.
Common Mistakes to Avoid When Hiring an HVAC Company
When it comes to hiring an HVAC company in Kentucky, there are a few common mistakes you'll want to avoid. For instance, choosing a company solely based on price can lead to substandard work and more problems down the line. Instead, consider the overall value the company provides, including the quality of their work, the materials they use, and the warranties they offer.
Another mistake is ignoring the importance of customer service. Remember, you're not just hiring a company to repair or maintain your HVAC system. You're hiring a company to provide a service, and how they treat their customers is a crucial part of that service.
Lastly, don't overlook the importance of a company's reputation. A company with numerous negative reviews or unresolved complaints should be a red flag. Instead, look for companies with positive reviews and a history of satisfied customers.
Choosing the right HVAC company is no small task. But by considering the factors above and avoiding common pitfalls, you can ensure you make the best choice for your heating and cooling needs.
Conclusion
The Importance of Regular HVAC Maintenance
As we wrap up our deep dive into Kentucky's heating and air businesses, it's essential to reinforce the importance of regular HVAC maintenance. Just as your car needs regular servicing to keep it running smoothly, your HVAC system also requires consistent care to function effectively. Regular maintenance enhances the efficiency and longevity of your system, reduces the risk of unexpected breakdowns, and helps you avoid hefty repair costs. Furthermore, it's crucial to remember that many HVAC equipment manufacturers require regular maintenance to uphold warranty coverage.
A well-maintained HVAC system also plays a vital role in maintaining good indoor air quality in your home. It helps filter out dust, allergens, and pollutants, providing cleaner, healthier air for your family to breathe.
Final Thoughts on Finding the Right HVAC Company in Kentucky
Finding the right HVAC company in Kentucky is a task that requires careful consideration. Not all heating and air businesses are created equal, so it's important to do your homework and select a company that aligns with your specific needs and expectations.
Remember, the best HVAC companies are those that offer comprehensive services, have a solid reputation, employ certified professionals, and provide excellent customer service. One such company is Thompson Heating & Cooling, which stands out for its commitment to customer service, range of services, and dedication to maintaining the comfort and health of their clients' homes.
However, the ultimate decision is yours to make. Consider your unique needs, budget, and the level of service you expect. With the guidance provided in this article, you're well-equipped to make an informed decision.
In conclusion, your HVAC system is more than a luxury. It's a necessity that contributes significantly to the comfort, health, and overall well-being of your family. By investing in a reputable HVAC company in Kentucky, you're investing in your home's comfort and your family's health. Good luck with your search, and remember to always prioritize regular HVAC maintenance!