Introduction
When it comes to comfort, your home should be your sanctuary, a haven where you can relax and unwind. But achieving that level of comfort often depends on the quality of your heating and air conditioning systems. Whether you're sweltering in the summer heat or shivering in the winter chill, having a reliable HVAC system can make all the difference. Not only does it regulate your home's temperature, but it also ensures the air you breathe is clean and healthy.
This post is all about unlocking the best heating and air conditioning havens in Louisville, KY. We'll delve into the top local HVAC companies, discuss the importance of choosing the right service provider, and highlight the exceptional services offered by Thompson Heating & Cooling. Whether you're looking to install a brand new system, repair an existing one, or simply need professional maintenance, you'll find the information you need right here. So, sit back, relax, and let's embark on this journey to optimal home comfort.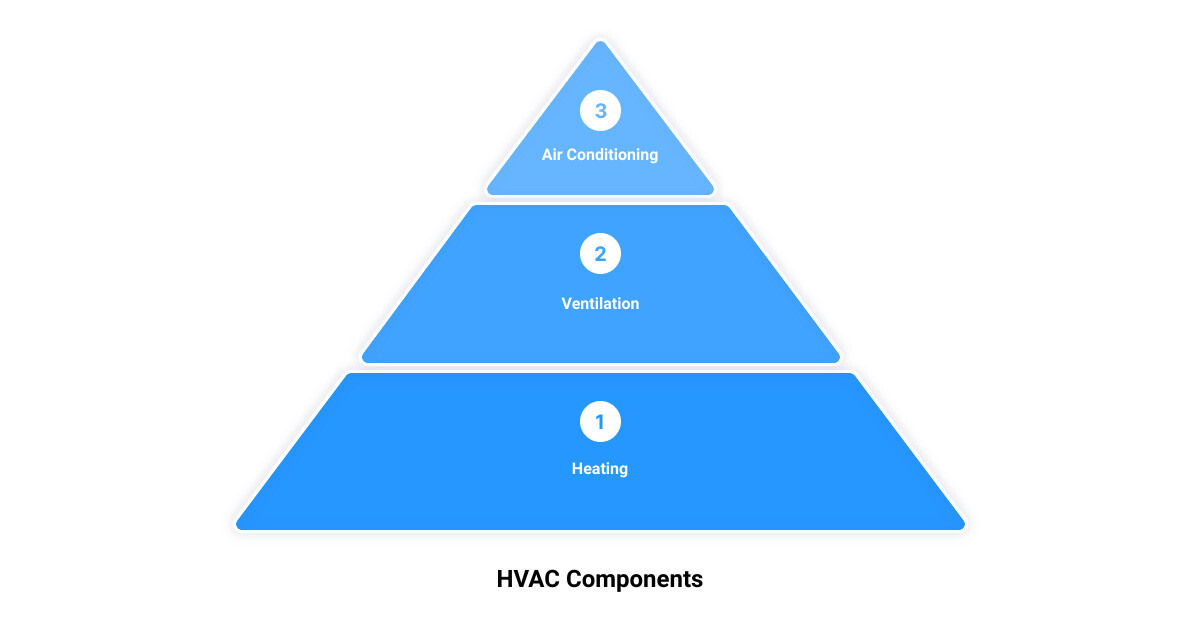 Understanding HVAC: Heating, Ventilation, and Air Conditioning
Stepping into a comfortably warm home on a frigid winter day or a cool haven during a sweltering Kentucky summer is a little luxury we often take for granted. This comfort is courtesy of an unsung hero, your HVAC system.
HVAC, an acronym for Heating, Ventilation, and Air Conditioning, is a comprehensive system that makes your home livable, comfortable, and healthy by maintaining the indoor climate and air quality.
The Wonders of Heating
When winter's icy grip holds Louisville, your HVAC system's heating component steps into the limelight. It's the furnace, boiler, or heat pump that generates and circulates warm air throughout your home, making the living space cosy and comfortable. Proper heating also prevents issues like frozen pipes and mold growth that are common in excessively cold conditions.
There are four common types of heating systems – furnaces, boilers, space heaters, and heat pumps. Each has its unique advantages and limitations. Furnaces, which are the most common heating system in North America, blow heated air through ducts that distribute the warm air to different rooms. Meanwhile, heat pumps are unique as they can provide both heating and cooling.
The Cool Relief of Air Conditioning
On the flip side, when the summer sun turns Kentucky into a furnace, the air conditioning component of your HVAC system becomes the star. An air conditioner or a heat pump in cooling mode removes heat from your home and expels it outside. This process cools and dehumidifies the indoor air, making your home more comfortable during the hot and humid Kentucky summers.
The Unsung Role of Ventilation
Beyond heating and cooling, ventilation plays a pivotal role in maintaining good indoor air quality. The HVAC system helps filter out dust, allergens, and pollutants, providing cleaner, healthier air for your family to breathe. Regular HVAC maintenance, including cleaning and replacing air filters, can significantly reduce the number of airborne contaminants in your home.
In essence, your HVAC system is a crucial component of your home's comfort, health, and wellbeing. Understanding its workings is vital for informed decisions about maintenance, repairs, and upgrades. As the saying goes, knowledge is power, and in this case, it's the power to maintain optimal home comfort.
The Importance of Choosing the Right HVAC Company
Like a dependable friend, a trustworthy HVAC company is there for you through the thick and thin of seasonal temperature swings. They ensure your home remains a sanctuary of comfort, no matter what Mother Nature throws at it. However, not all HVAC companies are created equal. Selecting the right one can be the difference between enduring a sweltering summer or a freezing winter and enjoying year-round comfort.
Expertise in the Field is a critical consideration. The top HVAC companies have a profound understanding of all heating and cooling aspects. They possess robust knowledge to assess your home's needs accurately, install new systems, perform routine maintenance, and diagnose issues effectively. For instance, a company like Thompson Heating & Cooling goes above and beyond just being an HVAC contractor, providing comprehensive HVAC services with a team of skilled technicians.
Versatile Services should be a core offering of the HVAC company you choose. They should be competent in handling everything from air duct cleaning to air conditioning repair, ensuring they can meet all of your HVAC needs, whether it's a simple filter change or a complete system overhaul.
Professional Qualifications are a must. It's essential that the company is licensed, bonded, insured, and holds certifications from reputable organizations. These qualifications indicate a high level of technical competence and ethical business practice.
Exemplary Customer Service is a defining factor. A premier HVAC company will prioritize your needs, offer clear communication, and strive to exceed your expectations. They should provide convenient scheduling, fast response times, and respect for your property.
Reviews and Recommendations from past customers are invaluable. They offer insights into the company's reliability, professionalism, and quality of work. A company like Thompson Heating & Cooling, for instance, consistently receives positive reviews, attesting to their exceptional service. On the contrary, numerous negative reviews or unresolved complaints about a company should serve as a red flag.
Choosing the right HVAC company involves careful consideration of these factors. By doing your due diligence, you can ensure that your choice will keep your home comfortable, your air clean, and your energy bills in check while offering peace of mind knowing they'll provide quick, professional, and effective solutions when needed.
Top Heating and Air Conditioning Places in Louisville, KY
When it comes to heating and air conditioning services in Louisville, KY, there's no shortage of top-notch providers who are ready to keep your home or business comfortable all year round. Here are some of the best HVAC service providers in town:
BJ Heating & Cooling is a well-regarded HVAC provider, renowned for their consistent reliability in delivering high-quality heating and cooling services. Their technicians are highly skilled and equipped to handle a wide range of HVAC issues.
Maeser Master Services
Known for their professionalism and efficiency, Maeser Master Services offers comprehensive HVAC services, including plumbing. Their 24/7 availability and emergency services ensure you're covered no matter when your heating or cooling system decides to act up.
Comfort Zone Heating & Air
Comfort Zone Heating & Air prides itself on providing top-tier customer service. They offer a wide range of services, including HVAC system installation, maintenance, and repair, to keep your home comfortable throughout the year.
Greenwell Plumbing Heating & Air
Greenwell Plumbing Heating & Air is a full-service mechanical contractor. They offer a variety of services, including HVAC and plumbing, and have a reputation for punctuality and professionalism.
Dauenhauer Plumbing
While primarily known for their plumbing services, Dauenhauer Plumbing also provides reliable HVAC services. Their team of professionals is equipped to handle various heating and cooling issues and is committed to providing prompt, high-quality service.
One Choice Mechanical
One Choice Mechanical is dedicated to prioritizing customer satisfaction and quality service. They offer comprehensive HVAC services and their team of certified technicians can handle everything from routine maintenance to complex repairs.
Tom Drexler Plumbing Air & Electric
Tom Drexler Plumbing Air & Electric is a one-stop shop for all your HVAC needs. With a team of experienced professionals and a commitment to customer satisfaction, they're a solid choice for your heating and cooling services.
Beyer Services LLC
Beyer Services LLC offers a wide range of services, including HVAC system maintenance, repair, and installation. They're known for their reliable, high-quality services and their customer-centric approach.
Futch Heating Air Conditioning Inc
With decades of experience, Futch Heating Air Conditioning Inc is a trusted provider of HVAC services in Louisville. They offer a full range of services and are dedicated to providing their customers with the best possible service.
Ken J Buehner & Son Heating Co
Ken J Buehner & Son Heating Co is a family-owned business that has been serving the Louisville community for years. They offer a variety of services, including HVAC system installation, maintenance, and repair, and are known for their professionalism and high-quality work.
These HVAC service providers are just a few of the top options available in Louisville, KY. When choosing a company, remember to consider factors such as their reputation, the range of services they offer, their certifications, and their customer reviews. Proper research and consideration will ensure you find the best provider for your specific needs.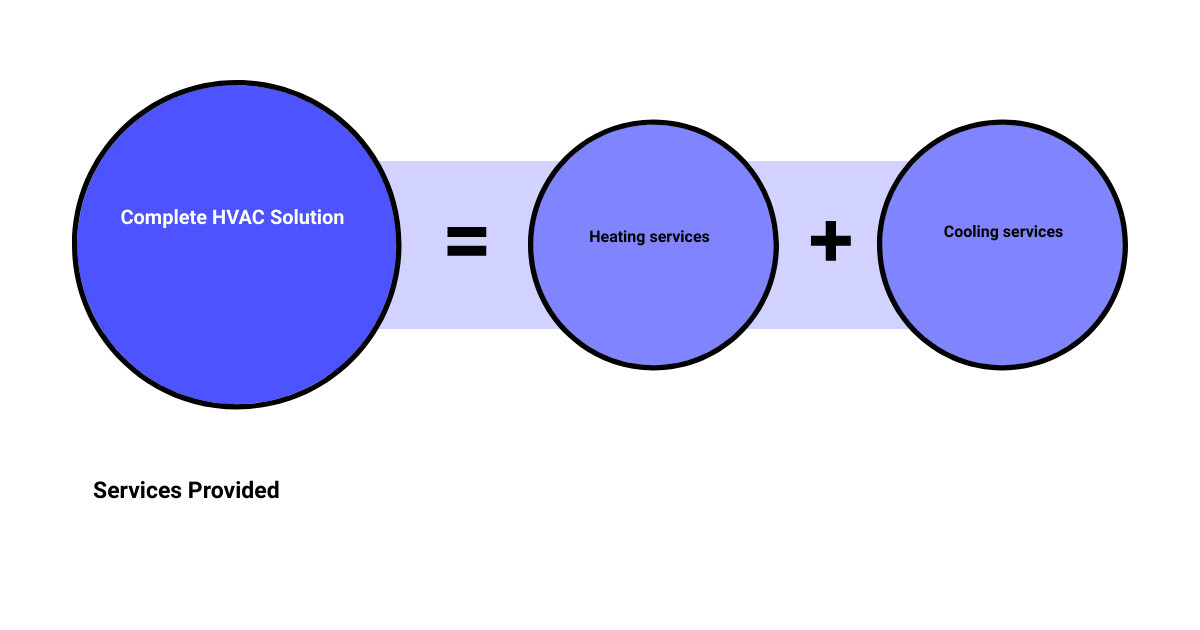 Thompson Heating & Cooling: A Trusted HVAC Service Provider in Louisville, KY
In the crowded market of HVAC service providers in Louisville, KY, Thompson Heating & Cooling stands head and shoulders above the rest. This family-owned business has been serving the Greater Louisville area for over two decades, earning a reputation for reliability, professionalism, and commitment to customer satisfaction.
Thompson Heating & Cooling offers an exhaustive range of HVAC services, making them the one-stop solution for all your heating and cooling needs. Whether you need air conditioning repair, furnace installation, or commercial HVAC services, Thompson Heating & Cooling has got you covered.
What sets them apart is their 90% same-day repair service. They understand the inconvenience and discomfort caused by broken HVAC systems, and they strive to resolve your issues quickly and efficiently. Their team is fully licensed and certified, and continuously undergoes training to stay up-to-date with the latest industry standards and technologies.
Beyond just providing repair and installation services, Thompson Heating & Cooling also offers maintenance services to ensure your HVAC system remains in peak condition all year round. As Gerald from Louisville praises, Thompson Heating & Cooling has been providing him with regular maintenance services for the 20 years he's lived in his house, always responsive to his needs.
Thompson Heating & Cooling is dedicated to using only top-quality products from manufacturers such as Mitsubishi, ClimateMaster, and Ruud. This commitment to quality ensures that you're getting a durable and efficient HVAC system that will serve you well for years to come.
Another testament to their exceptional service is the experience of Florence from Louisville. She highlights how Thompson Heating & Cooling was able to diagnose and fix a problem that no one else could, even with her home warranty. It took them just an hour and a half to diagnose and fix the problem, a testament to their expertise and efficiency.
In conclusion, for a trusted, reliable, and efficient HVAC service provider in Louisville, KY, Thompson Heating & Cooling is the clear choice. Their commitment to customer satisfaction, quality products, and prompt services sets them apart, making them a trusted haven for all your heating and air conditioning needs.
Common HVAC FAQs
As we delve deeper into the world of heating and air conditioning services in Louisville, KY, it's important to address some of the most commonly asked questions. These FAQs touch on the commonly avoided AC units, costs associated with heat air conditioners, the misconception about HVAC prices in winter, and the components of an HVAC system.
What AC units to stay away from?
When it comes to air conditioning units, not all are created equal. Some brands, like Coleman, have earned a reputation for their lack of reliability and energy efficiency, resulting in frequent breakdowns and higher utility bills. Therefore, such brands should be avoided when considering air conditioning solutions for your home or business.
How much does a heat air conditioner cost?
The cost of a heat air conditioner can vary widely, based on factors such as size, brand, and installation requirements. On average, you can expect to spend anywhere between $6,465 and $11,877 for a heat air conditioner. It's always beneficial to use a local cost calculator to get a more accurate estimate tailored to your specific needs and location.
Is HVAC cheaper in winter?
There's a common misconception that replacing your air conditioning (AC) unit in the winter is cheaper. However, the truth is, if you're considering replacing both your AC and furnace, it's more cost-effective to do it simultaneously as many companies offer discounts for this bundled service. So, the season doesn't necessarily dictate the cost of HVAC services.
Is HVAC for AC and heat?
HVAC stands for Heating, Ventilation, and Air Conditioning. As the name suggests, an HVAC system is responsible for heating and cooling your home or business. It encompasses products like furnaces, air conditioners, and heat pumps, as well as ductwork, thermostats, and other home comfort controls. Therefore, HVAC indeed covers both AC and heat services.
Understanding these FAQs can provide valuable insights when navigating the HVAC landscape in Louisville, KY. Whether you're facing a heating or cooling issue, or simply looking to upgrade your current system, having this information at hand can help you make informed decisions about your HVAC needs.
Conclusion
Stepping into the world of heating and air conditioning places in Louisville, KY can seem overwhelming, but armed with the right knowledge and a reliable HVAC partner, you can unlock the best comfort havens in your home or business.
In your quest for the ideal HVAC solution, remember that the right company can make all the difference. The top companies in Louisville, such as BJ Heating & Cooling, Maeser Master Services, Comfort Zone Heating & Air, and others, all offer unique advantages. But we at Thompson Heating & Cooling take immense pride in not only meeting your HVAC needs but surpassing your expectations with our exceptional products and services.
From understanding what AC units to avoid, the costs involved in heat air conditioner systems, to the best time for HVAC installations, your journey is marked with important decisions. These choices can significantly impact your comfort, energy efficiency, and long-term HVAC expenses.
Ultimately, the goal is to create a comfortable, energy-efficient, and healthy indoor environment. And for that, having an efficient and reliable HVAC system is key. We recommend annual maintenance to identify potential issues early, improve system efficiency, and extend the lifespan of your heating and cooling systems.
So whether you're considering a new installation, a system upgrade, or in need of repair services, always trust a professional HVAC company. In Louisville, KY, Thompson Heating & Cooling is your trusted partner. With our experienced team and commitment to quality, we are here to help you create the perfect heating and air conditioning haven in your home or business.
Remember, the key to unlocking the best heating and air conditioning solution is not just about the system itself, but also the professional services that support it. Trust in the right professionals, make informed decisions, and you'll be well on your way to enjoying a comfortable and efficient indoor environment.