Introduction
In the city of Louisville, Kentucky, where the scorching summer heat and the chilling winter cold can both pose a challenge, maintaining a comfortable indoor environment is more than a luxury—it's a necessity. This is where efficient heating and cooling systems come into play. Whether you're a homeowner or a business owner, having a reliable HVAC system is crucial to ensure the comfort and well-being of your family or your customers. But when your HVAC system fails or becomes inefficient, you need expert heating and cooling repair services in Louisville, KY to bring back your much-needed comfort.
The Importance of Efficient Heating and Cooling Systems
An efficient heating and cooling system is the backbone of a comfortable home or business establishment. It keeps you cool during the sweltering summer months and warm during the freezing winter season. But more than just providing comfort, an efficient HVAC system also contributes to healthier indoor air quality by filtering out pollutants and maintaining the right level of humidity. Furthermore, it helps you save on energy costs by operating optimally and reducing energy wastage.
Thompson Heating & Cooling: Your Trusted HVAC Partner in Louisville
If you're looking for a reliable partner for your heating and cooling repair services in Louisville, KY, then look no further than Thompson Heating & Cooling. With over 20 years of experience serving the greater Louisville area, we are committed to making people comfortable. We understand that each home or business has unique HVAC needs, and we strive to provide services that are tailored to these needs.
At Thompson Heating & Cooling, we take pride in our promise to provide the highest quality in customer service and HVAC equipment. We offer a range of services including air conditioning repair, furnace repair, and commercial HVAC repair. Moreover, 90% of our service calls are repaired on the same day, demonstrating our commitment to prompt and efficient service.
Our team of professionals is fully licensed and certified to perform residential and commercial HVAC services. We continuously improve our skills through training and education to ensure that we can keep up with the evolving demands of HVAC technology.
Choose Thompson Heating & Cooling as your trusted HVAC partner in Louisville, and let us help you revive your home's comfort.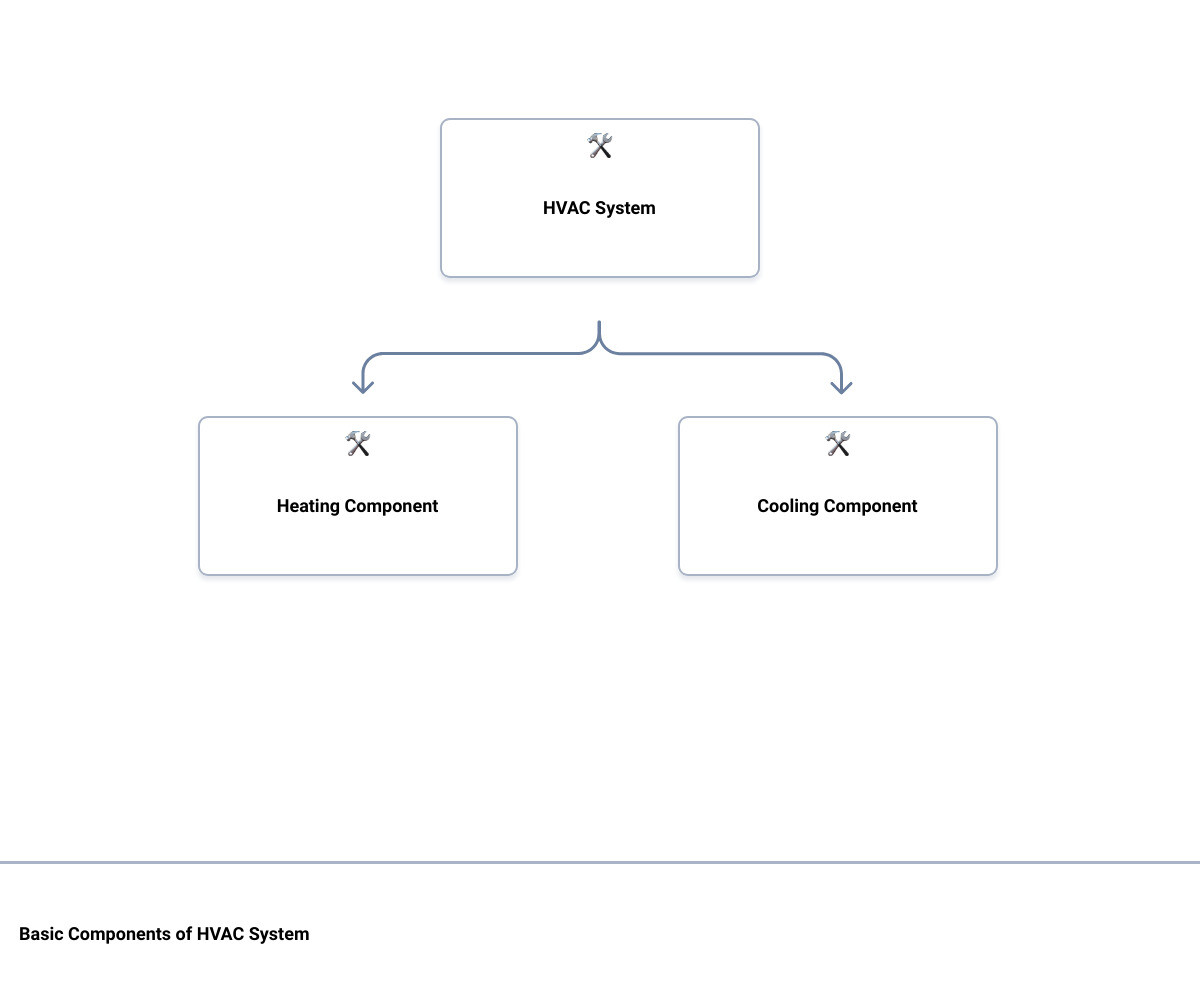 Understanding Heating and Cooling Systems
The Basics of Heating and Cooling Systems
A well-functioning heating and cooling system is the heart of your home's comfort. It provides much-needed warmth during Louisville's cold winters and refreshing cool air during hot, humid summers. But how do these systems work exactly?
Heating and cooling systems come in various types, including electric heaters, gas heaters, and reverse-cycle air conditioners. Electric heaters are often portable and ideal for heating small spaces or individual people. They work by converting electricity into heat. Gas heaters, on the other hand, use gas as an energy source and can be very efficient and cost-effective. They are also preferred by some homeowners for the unique feel of gas heating.
Reverse-cycle air conditioners are a versatile option as they can both heat and cool your home. They work by transferring heat between your home and the outside environment, using the principle of heat transfer. These systems can be an energy-efficient option, especially in climates with extreme temperature variations.
The Role of Heating and Cooling Systems in Home Comfort
The role of a heating and cooling system goes beyond temperature control. It significantly contributes to the overall comfort and livability of your home. A well-maintained HVAC system ensures a consistent and comfortable temperature, improves air quality by filtering out pollutants, and controls the humidity level in your home.
However, maintaining optimal home comfort isn't just about having a high-quality heating and cooling system. Regular maintenance and prompt repairs are crucial. Over time, HVAC systems can develop issues that affect their performance. Neglecting these issues could lead to energy inefficiency, reduced comfort, and even health problems due to poor indoor air quality.
That's where Thompson Heating & Cooling steps in. We offer expert heating and cooling repair services in Louisville, KY to ensure your home's comfort system is always in top shape. Whether it's a minor repair or a major system overhaul, our team of experienced technicians is ready to deliver fast, reliable service.
The Most Efficient Heating and Cooling Methods
When it comes to ensuring the comfort of your home, knowing the most efficient heating and cooling methods is vital. Let's explore some of the top methods and understand why they're considered the best in terms of energy efficiency and cost-effectiveness.
Electric Furnaces: The Most Energy-Efficient Heating Method
For homeowners seeking the most energy-efficient heating method, electric furnaces come out on top. These systems operate on electricity and are capable of converting up to 98% of the energy consumed into heat for your home. The modern electric furnaces often come equipped with features such as modulating burners and variable-speed blower motors, significantly minimizing energy consumption while maintaining a consistent comfort level in your home. However, it's also important to note that while these systems offer high energy efficiency, they can be more expensive to operate due to the cost of electricity.
Gas Furnaces: The Most Economical Heating Method
Gas furnaces, on the other hand, offer a more economical option for heating homes. These systems use gas to generate heat and are the second most efficient furnaces after electric ones. However, they're the most popular choice among homeowners due to their lower running costs compared to electrical heating systems. Moreover, gas is relatively clean in its CO2 emissions, making it a more environmentally friendly option than oil or coal-fired heating systems.
Electric Reverse Cycle Split Systems: The Best Heating and Cooling System in Victoria
For the residents of Victoria, the electric reverse cycle split systems are considered the best heating and cooling option. These systems are highly energy-efficient and are known for their low cost of operation and minimal greenhouse emissions. They work by absorbing heat from the outside air and transferring it inside during winters and reversing the process during summers. They also offer the advantage of being able to heat or cool specific rooms, providing a more customised comfort level. And if your home has a rooftop solar PV system, the benefits of heating with electric reverse cycle systems become even greater.
In conclusion, the most efficient heating and cooling method for your home depends on various factors, including your local climate, home insulation, and budget. Whether you choose an electric furnace, a gas furnace, or an electric reverse cycle split system, ensuring regular maintenance and timely repairs is key to prolonging the lifespan and efficiency of your system. As a trusted HVAC partner in Louisville, Thompson Heating & Cooling is here to help you with all your heating and cooling needs.
Heating and Cooling Repair Services in Louisville
Spring, summer, fall, or winter – regardless of the season, your heating and cooling system plays a crucial role in maintaining the comfort of your home or business. A well-operating HVAC system ensures a cozy winter and a cool summer, providing you with year-round comfort. But what happens when your system fails or doesn't perform efficiently? Enter the experts at Thompson Heating & Cooling, your go-to service for all heating and cooling repairs in Louisville.
At Thompson Heating & Cooling, we understand the importance of a swift response when your comfort is at stake. We pride ourselves on offering top-quality HVAC equipment and repair services, ensuring that your heating or cooling system is back up and running in no time. Our team of trained professionals is equipped to handle a wide range of issues, from faulty thermostats to malfunctioning heating elements, and everything in between. We are committed to restoring your comfort and ensuring the efficient operation of your HVAC system.
Whether you require a simple tune-up or a complete system overhaul, we are there for you. We provide a broad range of services, including air conditioner repair and installation, furnace repair and installation, and commercial HVAC repair and installation. We also understand that each customer's needs are unique, and we tailor our services accordingly to provide personalized solutions.
The Importance of Regular HVAC Maintenance and Repair
Routine maintenance of your heating and cooling system is not just about preventing breakdowns. Regularly servicing your HVAC equipment can also enhance its performance, increase its lifespan, and reduce energy consumption. It's essential to keep your warranties valid and your system running at peak efficiency.
As with any complex mechanical system, minor problems can quickly escalate if left unchecked. For instance, a dirty filter can cause your system to work harder, leading to higher energy bills and potentially damaging your equipment. Regular maintenance allows us to spot and rectify these issues before they become costly repairs or cause a complete system breakdown.
Moreover, regular HVAC maintenance can improve your indoor air quality. A well-maintained system will effectively filter out dust, pollen, and other airborne particulates, providing you and your family with cleaner, healthier air to breathe.
Don't wait for the peak of summer or the dead of winter to find out your system isn't working properly. Trust Thompson Heating & Cooling to keep your HVAC system in top shape with our comprehensive maintenance and repair services. Contact us today and let us help you maintain the comfort and efficiency of your home or business.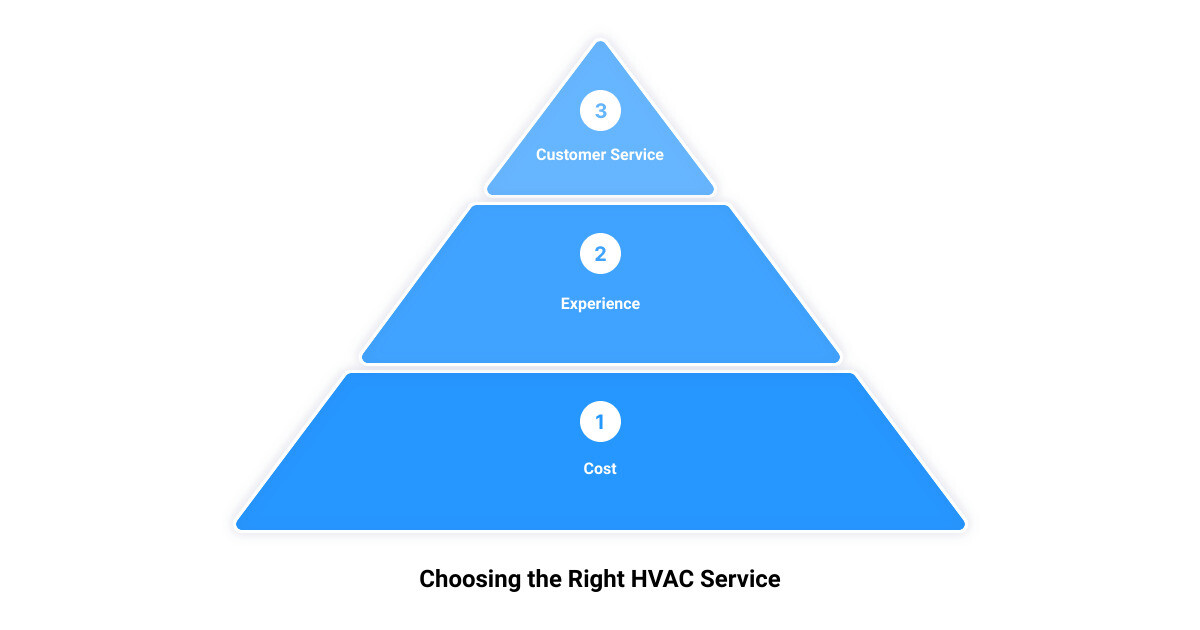 Choosing the Right Heating and Cooling Repair Service in Louisville
As your home's HVAC system is a significant investment, it's crucial to entrust its care to the right professionals. Here's what to consider when choosing an HVAC service provider.
Factors to Consider When Choosing an HVAC Service Provider
When looking for a reliable HVAC service provider, several factors come into play. Firstly, ensure the company is licensed and insured, just like how Paul Heating & Cooling and ASCS LLC are. This protects you from any potential liabilities during service provision.
Experience and expertise are also paramount. Paul Heating & Cooling has over 30 years of experience, and ASCS LLC boasts a dual licensed Kentucky Master HVAC contractor, ensuring they can handle a variety of HVAC issues.
Also, consider the range of services offered. A versatile provider, such as Paul Heating & Cooling, can handle not just HVAC repairs, but also installations, replacements, and maintenance. This saves you from the hassle of dealing with multiple service providers.
Lastly, consider the company's reputation. Customer reviews and testimonials offer valuable insights into the quality of service a company provides. For instance, ASCS LLC has garnered positive reviews for its prompt, professional service and extensive knowledge.
Thompson Heating & Cooling ticks all the boxes of an ideal HVAC service provider. We're fully licensed and insured, giving you peace of mind during the service provision. Our team comprises experienced and continually trained technicians, ensuring we stay abreast of the latest HVAC technology.
Our services are comprehensive and include maintenance, repair, and installation of heating and cooling systems. Additionally, we're well-versed in handling various HVAC equipment from reputable manufacturers such as Ruud, Mitsubishi, ClimateMaster, and Nest.
Moreover, we're committed to customer satisfaction. We offer a 100% satisfaction guarantee, ensuring we leave no stone unturned in meeting your HVAC needs. Plus, our reviews speak volumes about our dedication to quality service.
Ultimately, when it comes to heating & cooling repair services in Louisville, KY, Thompson Heating & Cooling stands out as the go-to provider. Contact us today to experience our exceptional service.
Customer Reviews and Testimonials
Positive Reviews and Testimonials from Satisfied Thompson Heating & Cooling Customers
Nothing showcases the caliber of a company's service quite like the words of satisfied customers. Thompson Heating & Cooling takes immense pride in the positive feedback we receive from our clientele in Louisville, La Grange, and surrounding areas. Our customers' satisfaction is our greatest reward, and we're delighted to share their words with you.
From the moment they reach out to us to the completion of the job, our customers appreciate our prompt and professional service. One of our long-time customers, Gerald from Louisville, commends us for our responsiveness and regular preventive maintenance, which has kept his HVAC system running smoothly for the past 20 years. He particularly appreciates our technician, Greg Dowling, for his thoroughness and transparency in explaining the work being done.
Another testimonial comes from Florence, also from Louisville. She had been struggling with an HVAC issue that no other company, not even her home warranty, was able to resolve. It was a problem she had been dealing with for over a year, with countless technicians coming to her house without finding a solution. But when she called Thompson Heating & Cooling, it took us just an hour and a half to diagnose and fix the problem, restoring her home comfort and putting an end to her year-long struggle.
Our customers also appreciate the financial benefits of our services. Cynthia B. reported that her cooling costs decreased by 40% over the last year after we correctly diagnosed and fixed her unit. This kind of financial savings, coupled with the enhanced comfort of a well-functioning HVAC system, exemplifies the value we bring to our customers.
We take all of these testimonials to heart, as they affirm our mission to deliver not just quality work, but also superior customer service. Our top priority is to make your home comfortable, and we're proud to say that our customers believe we excel in that mission.
Whether you're in need of a simple repair, a system overhaul, or regular maintenance, we invite you to experience the Thompson Heating & Cooling difference. Let our team of highly trained, certified professionals help revive your home's comfort.
Conclusion
Revive Your Home's Comfort with Thompson Heating & Cooling
Transform your home into an oasis of comfort with expert HVAC services from Thompson Heating & Cooling. Cracked heat exchangers, refrigerant leaks, or faulty compressors are no match for our skilled technicians. We deliver reliable solutions, ensuring your heating and cooling systems operate at peak performance, keeping your home comfortable all year round.
Contact Thompson Heating & Cooling for Your HVAC Needs Today
Don't let HVAC issues keep you from enjoying the comfort of your home. Whether you're feeling the winter chill or the summer heat, we're always ready to provide prompt and professional heating & cooling repair services in Louisville, KY.
At Thompson Heating & Cooling, we believe in maintaining the highest standards of customer service and workmanship. Our team is dedicated to your satisfaction, and we're proud to have served the Louisville area for over 20 years. We're confident we can meet and exceed your HVAC service expectations.
Invest in your home's comfort today! Contact us at (502) 673-1145 for all your HVAC needs. Let's work together to ensure your home remains a haven of comfort, regardless of the season. Experience the difference with Thompson Heating & Cooling.