Introduction
Understanding the Importance of HVAC Systems
In the heart of summer or the dead of winter, there's nothing more crucial to your comfort at home than a well-functioning HVAC system. From the sweltering heatwaves to the bone-chilling frosts, the weather in La Grange, KY, can be relentless, making your HVAC system not just a luxury, but a necessity.
But, what happens when your HVAC system falters, leaving you to face the harsh extremities of the weather? That's where expert HVAC repair in La Grange, KY, comes into play.
The Role of Thompson Heating & Cooling in La Grange, KY
Thompson Heating & Cooling, a leading provider of HVAC services in La Grange, KY, understands the importance of a functional HVAC system. As a certified service provider, they offer comprehensive solutions for all your heating and air conditioning needs. Whether you need repair, replacement, or a new installation of a furnace, air conditioner, or heat pump, they've got you covered.
Their team of certified technicians is adept at servicing all furnace and air conditioning makes and models, ensuring a job well done the first time around. From general repairs and maintenance, including cleaning filters and checking refrigerant levels, to complex installations and replacements, their services are designed to provide optimal comfort and efficiency for your home.
With Thompson Heating & Cooling, you can rest easy knowing that expert help for your local HVAC repair in La Grange, KY, is just a phone call away. So, bid farewell to discomfort and beat the heat with expert HVAC repair services right in your hometown.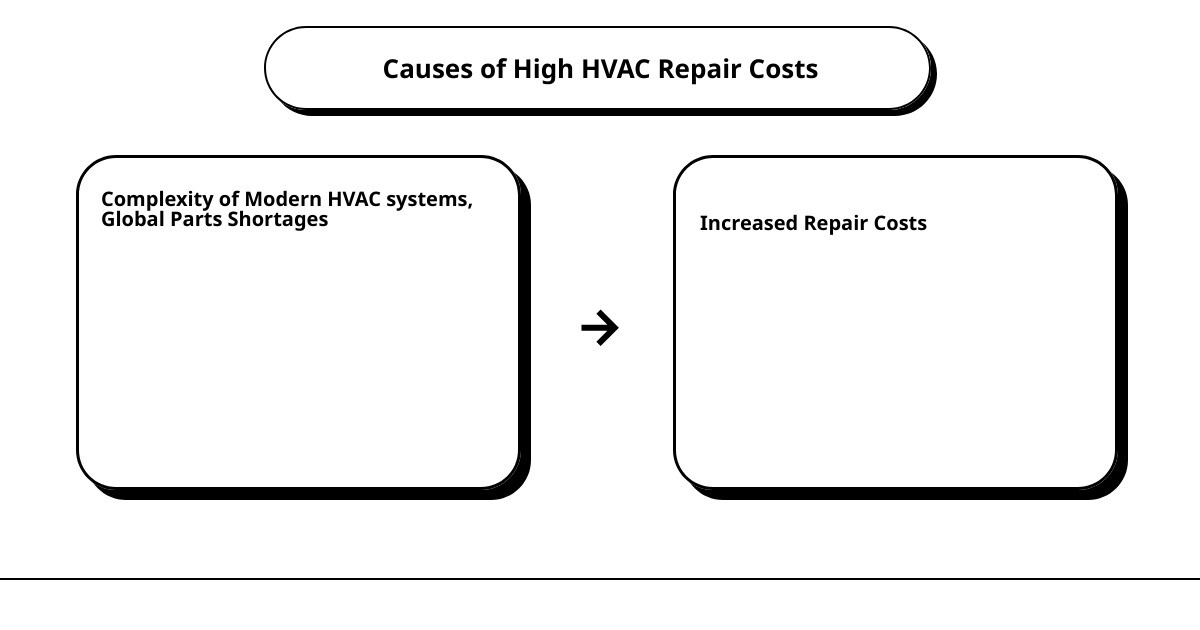 Why HVAC Repairs Can Be Expensive
As your local HVAC expert in La Grange, KY, we understand that the cost of HVAC repairs can sometimes be a concern for homeowners and business owners. The truth is, there are several factors contributing to the pricing of HVAC services, and it's crucial to understand them to appreciate the value they provide. Let's delve into two primary reasons why HVAC repairs might be more costly than you initially anticipate.
The Complexity of Modern HVAC Systems
The first factor is the increased complexity of modern HVAC systems. Over time, HVAC systems have evolved to incorporate advanced technology for improved efficiency and comfort. While this technological advancement offers significant benefits like energy savings and better climate control, it also introduces complexity that requires specialized knowledge and tools.
These modern systems are made up of many intricate components that work in harmony to provide optimal heating and cooling. Damage or malfunction in one part can affect the entire system, making it crucial to hire a skilled technician for the job. It's not just about fixing a single issue but understanding the interplay between different elements of the system. This complexity necessitates a higher level of expertise and equipment, which can increase the cost of HVAC repairs.
The Impact of Global Parts Shortages on HVAC Repair Costs
Another critical factor influencing the cost of HVAC repairs is the global parts shortages. This challenge is a result of various disruptions, including worldwide shutdowns and other shipping and manufacturing issues, which have led to delays and increased costs in obtaining necessary HVAC parts.
These shortages and the subsequent rise in costs have a direct impact on the pricing of HVAC repairs. When replacement parts are hard to come by or more expensive to purchase, these costs are inevitably passed on to customers. It's an unfortunate reality of the current global circumstances and something that HVAC service providers across the country are grappling with.
But don't let these factors deter you. While HVAC repairs can be expensive, they are an essential investment in your comfort and the long-term health of your HVAC system. Remember, timely repairs and regular maintenance can prevent minor issues from escalating into more costly problems down the line, offering long-term savings. Thompson Heating & Cooling is committed to providing you with efficient, reliable, and cost-effective HVAC services in La Grange, KY. Trust us to help you navigate these complexities and keep your HVAC system in top shape.
How to Fix Common HVAC System Issues
The last thing you need in the middle of a sweltering Kentucky summer or a chilly winter is a malfunctioning HVAC system. Whether the issue is minor or more complex, knowing the right steps to take can make all the difference. Here are some tips on how to address common HVAC system issues.
Ensuring Your HVAC System Has Power
Before diving into more complex troubleshooting, it's crucial to ensure that your HVAC system is receiving power. Check your circuit breaker and make sure the switch for the HVAC system isn't tripped. If it is, flip it back on. If the breaker trips frequently, it may indicate a more serious electrical problem that needs professional attention.
Resetting Your HVAC System
Similar to many technological devices, sometimes all an HVAC system needs is a reboot. Locate your HVAC's system reset button, which is typically near the outdoor compressor unit. Press the button and wait a few moments. If the system doesn't reactivate or continues to malfunction, it's time to call a professional HVAC technician from Thompson Heating & Cooling.
Checking the Furnace Door and Thermostat
A furnace door that's not properly closed can prevent your HVAC system from running. Check the door to ensure it's fully secured. Additionally, thermostat issues can cause various problems, from a system that won't turn on to inconsistent temperature control. Make sure your thermostat is set to the correct settings and is working properly. If the thermostat is older or you notice consistent issues, it may be time for a replacement.
Installing a New Filter and Checking Vents for Obstructions
A dirty or blocked filter can significantly decrease your HVAC system's efficiency and even cause it to shut down. Regularly replacing or cleaning your air filter (every 30-90 days) can help maintain optimal system performance. Similarly, blocked vents can reduce airflow and make your system work harder than necessary. Ensure all vents are open and free of obstructions like furniture or curtains.
Turning Off the AC and Checking Furnace and AC Wires
Before inspecting any wires, always turn off the AC to ensure your safety. Examine the wires leading to your furnace and AC for any visible signs of damage, such as fraying or burn marks. Damaged wiring can cause a variety of problems and should be repaired by a professional to avoid electrical hazards.
Navigating these common HVAC issues can help you maintain your system's efficiency and longevity. However, remember that some HVAC problems require specialized knowledge and tools. If you're facing a complex issue or are unsure about any steps, don't hesitate to reach out to Thompson Heating & Cooling – your trusted local HVAC repair service in La Grange, KY. We're here to help you beat the heat and enjoy comfortable, clean air in your home all year round.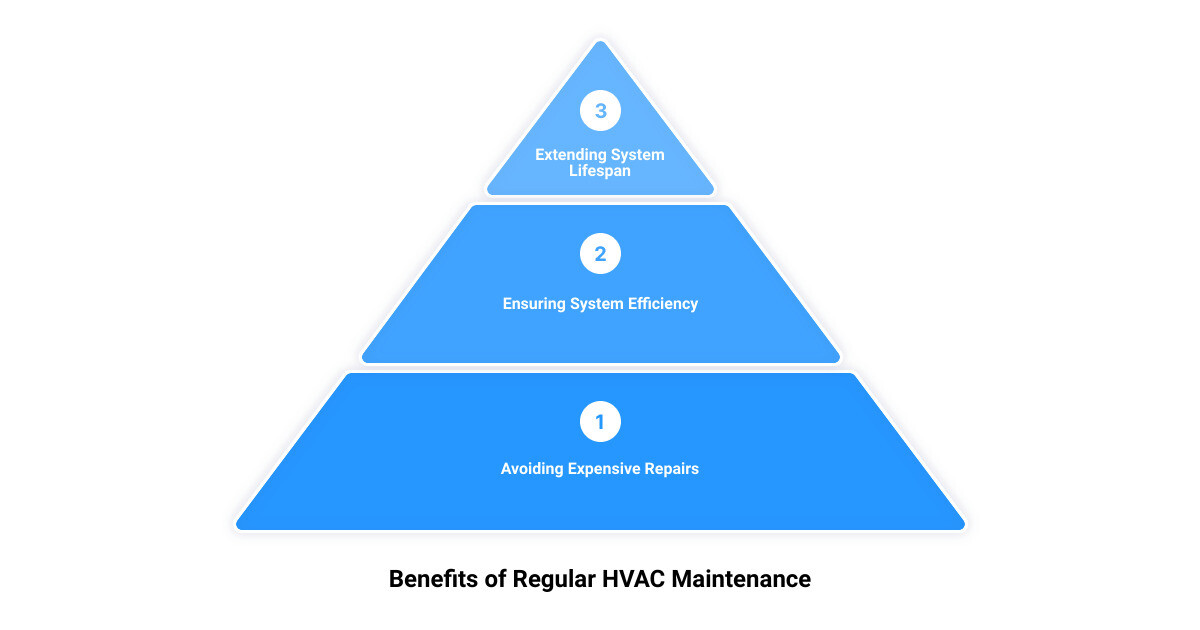 The Importance of Regular HVAC Maintenance
As the mercury rises in La Grange, KY, the last thing you want to face is a malfunctioning HVAC system. Regular maintenance can play a crucial role in ensuring your home remains a sanctuary of cool comfort, even in the height of summer.
Preventing Expensive Repairs Through Regular Check-ups
Just like your car needs regular oil changes and tune-ups, your HVAC system also requires consistent care. Over time, the components of your HVAC system accumulate dust and debris which can make the system work harder to maintain a consistent temperature in your home. This strain not only increases your energy consumption but also hastens the wear and tear of the system components.
Routine check-ups allow you to catch these minor issues before they escalate into expensive repairs or require component replacements. A well-maintained HVAC system has a longer lifespan and offers more years of reliable comfort. Plus, it helps you stay in line with the warranty requirements of many HVAC equipment manufacturers, who often require regular maintenance to uphold warranty coverage.
The Role of Professional HVAC Technicians in Maintenance
When it comes to HVAC maintenance, it's a job best left to the professionals. Experienced HVAC technicians, like the team at Thompson Heating & Cooling, come equipped with expert knowledge and the right tools for the task. They can troubleshoot, identify, and address potential problems that may not be evident to homeowners.
For instance, technicians can check the refrigerant level in cooling systems, test the thermostat's accuracy, and clean and maintain your system's ductwork – tasks that require specialized tools and knowledge. They are also trained to work safely with electrical components, gases, and other potentially hazardous elements of your HVAC system, ensuring your home's safety.
Furthermore, professional maintenance services help comply with your HVAC equipment's warranty requirements, protecting your investment and ensuring your HVAC system continues to function optimally.
In conclusion, regular HVAC maintenance is a small investment that can save you from costly repairs, reduce your energy bills, and extend the life of your system. Trust Thompson Heating & Cooling, your local HVAC repair service in La Grange, KY, to provide expert guidance, quality products, and exceptional preventive maintenance services—an investment toward a comfortable, energy-efficient home.
Why Choose Thompson Heating & Cooling for Your HVAC Needs
When it comes to choosing an HVAC service provider, you need a company that values its customers and provides top-notch services. Thompson Heating & Cooling is your trusted local HVAC contractor in La Grange, KY, and here's why you should choose us for your HVAC needs.
Commitment to Customer Service
Thompson Heating & Cooling's commitment to customer service is reflected in its promise to provide the highest quality in customer service and HVAC equipment. We understand the importance of prompt and reliable service, especially when dealing with comfort issues in residential and commercial locations. We're proud to say that 90% of our service calls are repaired the same day, ensuring that our customers are not left in discomfort for long. But don't just take our word for it. As one satisfied customer, Gerald from Louisville, put it, "We have used Thompson for the 20 years that we have lived at this house. They have always been responsive to our needs and have performed PM on our system twice a year. I am especially impressed with the service of Greg Dowling. He has always been very thorough and explains what he is doing."
Use of Top-Quality HVAC Equipment from Trusted Manufacturers
We believe in providing our customers with the best, which is why we use top-quality products from manufacturers such as Mitsubishi, ClimateMaster, and Ruud. These manufacturers are known for their reliable and efficient HVAC equipment, which contributes to the overall performance and longevity of your system. By using top-quality products, we can ensure that our customers receive the best service and their HVAC systems function optimally.
Wide Range of Services: From AC Repair to Commercial HVAC Services
As a comprehensive HVAC service provider, we offer a wide range of services, from air conditioning repair to commercial HVAC services. Whether you're burning up in the middle of summer or anticipating the chill of winter, our team of experts is ready to provide prompt and effective solutions. For business owners, we understand that you should only have to worry about your customers, not your HVAC. Let Thompson Heating & Cooling be your commercial HVAC contractor, so you can focus on what truly matters – growing your business.
Choosing Thompson Heating & Cooling means choosing a company that is invested in your comfort and satisfaction. With our commitment to customer service, use of top-quality HVAC equipment, and wide range of services, we aim to provide the best HVAC repair in La Grange, KY. Don't just beat the heat, conquer it with Thompson Heating & Cooling.
Conclusion
The Value of Expert HVAC Repair in La Grange, KY
Battling the sweltering heat in the summer or bracing against the biting cold in the winter can be a daunting task without a properly functioning HVAC system. The value of expert HVAC repair in La Grange, KY, is immeasurable, especially considering the adverse effects of uncomfortable indoor temperatures on your productivity, peace of mind, and overall health.
When it comes to expert HVAC repair, it's not just about fixing a broken system. It's about ensuring a comfortable and healthy living environment for you and your loved ones. A professional HVAC repair service, like Thompson Heating & Cooling, not only rectifies the issues plaguing your HVAC system but also enhances its efficiency, prolongs its lifespan, and reduces your energy bills.
How Thompson Heating & Cooling Can Help You Beat the Heat
At Thompson Heating & Cooling, we are more than just a repair service. We are your trusted partners in creating a comfortable and healthy indoor environment. With our team of fully licensed and certified technicians, we provide comprehensive HVAC services, including air conditioning repair, heat pump repair, and emergency HVAC repair.
In the scorching La Grange, KY summers, we ensure your cooling system is up to the challenge, delivering cool and refreshing indoor temperatures regardless of how high the mercury rises outdoors. Our NATE-certified air conditioning repair technicians perform a thorough inspection of your system, identifying and fixing any performance issues or broken components.
Our commitment to customer satisfaction also extends to emergency services, available 24/7. When your HVAC system unexpectedly breaks down, our team is ready to respond quickly and efficiently, limiting cooling outages and restoring comfort to your home.
In conclusion, beating the heat, or the cold for that matter, is easier than ever with Thompson Heating & Cooling. We are not just providing HVAC repair in La Grange, KY; we are delivering peace of mind, comfort, and ultimately, a better quality of life. So, when the temperature rises, don't sweat it. With Thompson Heating & Cooling, you're always in good hands.