As the sun beats down on the Bluegrass State, there's nothing more comforting than the cool embrace of a well-functioning air conditioner. In Kentucky, where temperatures can soar high during the summer months, having a reliable air conditioning system is not just a luxury, it's a necessity. This article, "Chilling Solutions: Unveiling Kentucky's Premier Home Cooling Experts," aims to highlight the importance of quality air conditioning services in Kentucky and provide a comprehensive guide to the top residential air conditioning companies in the state.
For homeowners and business owners alike, understanding the basics of residential air conditioning and the pitfalls of choosing the wrong unit can save a lot of discomfort and expense in the long run. Furthermore, spotlighting Kentucky's premier home cooling experts will offer a glimpse into the world of professional HVAC services, and how to ensure you are choosing the right company for your cooling needs. Whether you are in Louisville or Lexington, a trusted HVAC provider is just a call away.
Stay tuned as we delve into the world of air conditioning, providing valuable insights and recommendations to ensure your Kentucky home stays cool and comfortable all year round.
Understanding the Basics of Residential Air Conditioning
Chilling out in the sweltering Kentucky summer is no cakewalk, and that's where the power of an efficient residential air conditioning system comes in. Let's dive into the nuts and bolts of these cooling marvels, to help you make an informed decision when it comes to your home comfort.
The Role of Air Conditioning in Home Comfort
Air conditioning plays a crucial role in maintaining a comfortable and healthy indoor environment, especially during the hot summer months. It does more than just lower the temperature; it also controls humidity levels and improves indoor air quality by filtering out pollutants and allergens. Given Kentucky's humid subtropical climate, a reliable air conditioner is a must-have for any home, regulating temperatures and ensuring a pleasant indoor atmosphere.
Key Components of a Residential Air Conditioning System
A residential air conditioning system primarily consists of two major components: an indoor evaporator coil and an outdoor condensing unit. The evaporator coil is responsible for absorbing heat from your home's air, while the condensing unit releases this heat outside. This process is facilitated by a refrigerant that circulates between these components.
In addition to these, the system also includes a compressor that pressurizes the refrigerant, an air handler that distributes cooled air throughout your home, and a thermostat that controls the system's operation. For enhanced comfort and energy efficiency, many modern systems may also incorporate additional features like zoning controls and smart thermostats, as seen in the top-rated brands such as Lennox, Trane, Amana, and American Standard.
How to Determine the Right Size of Air Conditioning Unit for Your Home
Choosing the right size of air conditioning unit is critical for achieving optimal comfort and efficiency. A unit that's too small won't adequately cool your home, while one that's too large can lead to excessive energy consumption and decreased humidity control.
The size of an air conditioning unit is usually measured in British Thermal Units (BTUs), which indicate the amount of heat it can remove from a room per hour. Several factors are considered when determining the right size for your home, including the total square footage, the number of windows, the amount of insulation, and the local climate.
Professional HVAC service providers, like Thompson Heating & Cooling, often conduct a thorough home assessment to determine the best air conditioner size for your specific needs. This ensures that your system is neither underperforming nor wasting energy, but operating at peak efficiency to keep your Kentucky home cool and comfortable.
Top Residential Air Conditioning Brands and Their Unique Features
A key part of ensuring optimal cooling for your home involves selecting the right air conditioning unit from a reputable brand. Let's shine the spotlight on the top brands in the industry, each boasting unique features that set them apart.
Lennox: Best for Energy Efficiency
If energy efficiency is your top priority, then Lennox is the brand for you. Lennox air conditioning units are renowned for their superior energy efficiency, earning a well-deserved rating of 4.9 out of 5. By choosing Lennox, you're not only making a sustainable choice, but you're also likely to see substantial savings on your energy bills.
Trane: Best for Warranty
For homeowners who value peace of mind, Trane offers one of the best warranties in the business. With a solid rating of 4.5 out of 5, Trane stands behind their products and provides homeowners with the assurance that if something goes awry, they've got you covered.
Amana: Best for Comfort Control
Amana units stand out for their exceptional comfort control. With a 4.5 rating, Amana units are designed to create a comfortable environment in your home, regardless of the outside temperature. They are especially known for their consistent cooling capabilities and their ability to maintain the desired temperature with precision.
American Standard: Best for Value
American Standard offers excellent value for your money, as reflected in their 4.5 rating. These units are affordable, reliable, and built to last, making them a savvy choice for homeowners looking for a balance between price and performance.
GREE: The World's Largest Residential Air Conditioner Manufacturer
When it comes to sheer scale, GREE takes the crown as the world's largest manufacturer of residential air conditioners. With eight production bases across the globe, GREE produces up to 27 million residential units yearly. This manufacturing behemoth combines volume with quality, offering a vast array of products to suit various home cooling needs.
Choosing the right brand is a crucial step towards ensuring a cool and comfortable home. The next step is to find a reliable HVAC service provider, like Thompson Heating & Cooling, that can install and maintain your chosen unit, ensuring it provides optimal performance for years to come.
The Pitfalls of Choosing the Wrong Air Conditioning Unit: A Case Study
An air conditioning unit is not just an appliance; it's an investment in your comfort and well-being. However, not all AC units are created equal. Choosing the wrong one can lead to a host of problems, including inefficient cooling, frequent breakdowns, and costly repairs. To illustrate this, let's take a closer look at one brand that homeowners in Kentucky may want to avoid.
The Luxaire Air Conditioning Units: What to Avoid
When it comes to residential air conditioning in Kentucky, one brand that has been flagged by homeowners and HVAC professionals alike is Luxaire. While some users might have had positive experiences, there are more than a few red flags to consider before investing in a Luxaire unit.
Luxaire air conditioners have been reported to be prone to refrigerant leaks. The coils, which are a vital component of the cooling process, seem to have a vulnerability that leads to leakage of the refrigerant. This not only reduces the efficiency of the unit but also can be costly to repair.
In addition to the financial implications, a leaking air conditioner is not energy efficient. The unit has to work harder to produce the same cooling effect, leading to higher energy consumption and escalating utility bills. In a time when homeowners are increasingly conscious about their environmental footprint, this is a significant downside.
When choosing an air conditioning unit, it's crucial to consider the long-term costs and benefits. A unit like Luxaire, which may seem affordable at the outset, could end up costing you more in the long run due to frequent repairs and high energy consumption.
Avoiding these pitfalls is as simple as choosing a reliable and efficient air conditioning unit from a reputable brand. In the next section, we'll highlight several HVAC service providers in Kentucky who can help you make the best choice for your home cooling needs.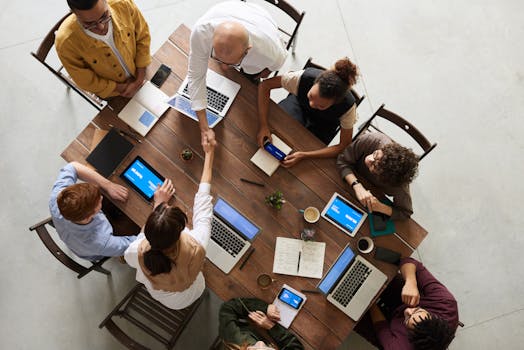 Spotlight on Kentucky's Premier Home Cooling Experts
In the midst of Kentucky's sweltering summers, there are a number of air conditioning experts who stand out in the crowd. These HVAC companies not only supply top-notch cooling systems but also offer exceptional customer service, years of experience, and specialized services.
In the heart of Louisville, Thompson Heating & Cooling has been serving its community for over 20 years. This locally-owned business takes pride in its commitment to customer satisfaction and the use of high-quality HVAC equipment. From air conditioner repair to furnace replacement, Thompson Heating & Cooling is a one-stop-shop for all your home comfort needs. With a promise to deliver reliable HVAC services, Thompson Heating & Cooling has earned its reputation as a trusted HVAC contractor in the area.
Maeser Master Services: Over 40 Years of Experience
When experience matters, Maeser Master Services comes to the forefront. With over four decades in the industry, they are well-equipped to handle any HVAC issue that comes their way. Their 24/7 availability ensures that no matter when a water or heating issue arises, they are ready to offer efficient solutions. Their commitment to customer service is repeatedly mentioned in their reviews, demonstrating their dedication to their clientele.
Air Services Comfort Solutions: Top Quality Heating and Air Conditioning Services
Air Services Comfort Solutions are the experts when it comes to providing top-quality heating and air conditioning services. They offer a comprehensive range of HVAC services and are highly recommended by locals in Louisville. Although they have no reviews on Yelp, their commitment to quality service and customer satisfaction is evident in the services they offer.
Sterling Heating & Air Conditioning: Family Owned and Operated Business
Sterling Heating & Air Conditioning is a family-owned and operated business that brings a personal touch to their services. They are known for their professional demeanor and efficiency. Specializing in both residential and commercial HVAC services, Sterling Heating & Air Conditioning is committed to providing top-notch service to the community.
Maven Air Care: Specializing in Air Duct Cleaning for Healthy Indoor Environments
Last but not least, Maven Air Care stands out with their specialization in air duct cleaning. While many might overlook this service, it is crucial for maintaining a healthy indoor environment. A clean air duct system improves air quality, enhances HVAC system efficiency, and reduces energy costs.
All these companies stand as testament to Kentucky's premier cooling experts, ready to serve homeowners and businesses alike with top-tier services and products. So, when the heat wave hits, you know who to call.
How to Choose the Right Residential Air Conditioning Company in Kentucky
Choosing the right residential air conditioning company in Kentucky isn't a decision to be taken lightly. After all, your comfort, health, and wallet are all on the line.
Factors to Consider When Choosing an HVAC Company
Firstly, consider their expertise. The best HVAC companies have a deep understanding of all aspects of heating and cooling. They should be adept at evaluating your home's needs, installing new systems, performing routine maintenance, and diagnosing issues. Thompson Heating & Cooling, for example, goes beyond being just an air conditioning contractor; they are a team of knowledgeable technicians providing comprehensive HVAC services.
Secondly, look at their range of services. The best companies offer a variety of services, from air duct cleaning to air conditioning repair. They should be able to handle all your HVAC needs, whether it's a simple filter change or a complete system overhaul.
Thirdly, consider their professional qualifications. Make sure they are licensed, bonded, and insured. Check if they have any certifications from reputable organizations, which indicate a high level of technical competence and ethical business practices.
Lastly, consider their customer service. A good HVAC company will prioritize your needs, provide clear communication, and strive to exceed your expectations. They should offer convenient scheduling, fast response times, and respect for your property.
The Importance of Reviews and Recommendations
When it comes to choosing the right HVAC company, you shouldn't just rely on what the company says about themselves. Instead, look at what others say about them.
Reviews and recommendations from past customers can provide valuable insights into the company's reliability, professionalism, and quality of work. For instance, Bluegrass Rooter Plumbing Heat & Air has earned rave reviews for their outstanding service, with customers declaring them as their go-to plumbing, heating & air company.
On the other hand, a company with numerous negative reviews or unresolved complaints should be a red flag. For example, despite being a recognized name in the HVAC industry, Bryant Heating & Cooling has mixed reviews, with some customers advising against choosing their services.
In conclusion, choosing the right residential air conditioning company in Kentucky involves careful consideration of several factors. By doing your homework, you can ensure that you make a choice that will keep your home comfortable, your air clean, and your energy bills in check.
Conclusion: The Value of a Reliable Residential Air Conditioning Company in Kentucky
When the Kentucky heat hits its peak, a well-functioning air conditioner becomes the heart of your home. It's not just about comfort; it's about safety, health, and even cost savings. A reliable residential air conditioning company in Kentucky, like Thompson Heating & Cooling, becomes essential to maintaining this heart in good health.
From routine maintenance to emergency repairs, the right HVAC company is a partner in maintaining your home's comfort. They help ensure the energy efficiency of your system, which can lead to significant savings on your utility bills. They also provide peace of mind, knowing that if something goes wrong, they'll be there to provide quick, professional, and effective solutions.
One of the key values of a reliable HVAC company is their commitment to customer service. With their extensive industry-specific training and thousands of hours of expertise, companies like Thompson Heating & Cooling provide simply dependable services. Whether you need AC repair, maintenance, or a fresh installation, you can trust them to deliver high-quality work without compromising on service quality.
Moreover, they use top-notch products from leading manufacturers like Ruud, Mitsubishi, ClimateMaster, and Nest, ensuring that you're getting the best equipment in the market. It's not just about fixing problems; it's about providing lasting solutions that optimize your home's comfort and efficiency.
Choosing a reliable residential air conditioning company in Kentucky is an investment in your home's comfort and your peace of mind. It's about entrusting your home's cooling needs to a team of professionals who are not just skilled and knowledgeable but also committed to your satisfaction.
In the end, a well-cooled home is a happy home. And with the right air conditioning company by your side, you can ensure that happiness – one cool, comfortable day at a time. So, as the Kentucky heatwave approaches, make sure you've got the best in the business taking care of your home's cooling needs.