Introduction
Brief Overview of the Importance of AC in Louisville, KY
When the heat wave hits Louisville, Kentucky, the importance of a well-functioning air conditioning system becomes undeniably clear. With temperatures often soaring well into the 90s during the summer months, a reliable residential air conditioning system isn't just a luxury – it's an absolute necessity for comfort and health. The right AC system not only keeps the stifling heat at bay, but it also helps maintain indoor air quality, contributing to a healthier living environment.
Introduction to Thompson Heating & Cooling
In the midst of the sweltering Kentucky heat, Thompson Heating & Cooling stands out as a beacon of relief. As a trusted local HVAC contractor, Thompson Heating & Cooling has been proudly serving the greater Louisville area for over 20 years, providing reliable HVAC services for homes and businesses. Their promise is, and always has been, to provide the highest quality in customer service and HVAC equipment.
Specializing in both residential and commercial HVAC services, Thompson Heating & Cooling offers a variety of services, including air conditioning repair, furnace repair, geothermal solutions, and even commercial HVAC services. Their team of fully licensed and certified staff is continuously improving through training and education to keep you comfortable all year round.
If your AC unit needs repair or replacement, or if you simply want to beat the Kentucky heat with a more efficient system, Thompson Heating & Cooling is a top choice among residential air conditioning companies in Louisville, KY. Their commitment to quality service and top-notch HVAC equipment, including top brands like Mitsubishi, ClimateMaster, and Ruud, has earned them a reputation for excellence and a legion of happy customers.
Stay tuned as we delve deeper into the importance of quality AC units, explore top AC brands recommended by experts, and introduce other top residential AC companies in Louisville, KY. You'll also discover tips for negotiating with HVAC companies and the role of Home Depot in HVAC services. In the world of residential air conditioning, knowledge is power – and comfort. Let's dive in.
Understanding the Importance of Quality AC Units
When the Kentucky heatwaves hit, there's nothing quite like the relief of stepping into a cool, air-conditioned home. But not all air conditioning units are created equal. To beat the heat in style, it's essential to understand the role of AC units in home comfort, their impact on energy efficiency, and the importance of choosing the right AC brand.
The Role of AC Units in Home Comfort
An air conditioning unit is not just about keeping your home cool. It's about creating a comfortable living environment, whatever the weather outside. A high-quality AC unit will cool large spaces quickly and efficiently, circulating cooled air throughout your home. When your AC unit runs smoothly, it maintains the desired temperature without overworking, providing a comfortable and consistent indoor climate. However, when an AC unit starts to fail, it can lead to insufficient cooling, constant running without cooling, and even odd noises. These signs indicate that your unit is no longer providing the level of comfort you deserve in your home.
The Impact of AC Units on Energy Efficiency
An efficient AC unit doesn't just enhance comfort—it also contributes to energy efficiency. An inefficient or failing AC unit can cause a spike in energy bills, as the unit has to work harder to cool your home. In contrast, a high-quality, energy-efficient model can help reduce your energy bills, saving you money in the long run. Regular maintenance, such as checking and replacing the AC filter when necessary, can also enhance your unit's energy efficiency.
The Importance of Choosing the Right AC Brand
Choosing the right AC brand is crucial to ensure long-term comfort and efficiency. Brands such as Lennox, Trane, Amana, and American Standard have been recognized for their superior performance in terms of energy efficiency, warranties, comfort control, and value. When shopping for a new AC unit, consider factors like the size of your home, the type of unit you want, its energy efficiency rating, and the warranty. Your choice of AC brand can significantly impact the unit's performance, longevity, and the overall comfort of your home.
In conclusion, understanding the importance of quality AC units is your first step to beat the Kentucky heat. Remember, a high-quality AC unit is an investment in your home's comfort and efficiency. Choose wisely, and enjoy the cool, comfortable summer days ahead.
Top AC Brands Recommended by Experts
Choosing the right air conditioning unit is a crucial decision that significantly impacts your home's comfort and energy efficiency. Here in Louisville, KY, we understand the importance of staying cool during the warm summer months. To help you make the best choice for your home, we've compiled a list of the top AC brands recommended by experts in the field.
Lennox: Best for Energy Efficiency
First on our list is Lennox, a brand known for its top-notch energy efficiency. With a whopping 4.9 out of 5 rating, Lennox units offer an excellent balance between cooling performance and energy conservation. These units are designed to provide maximum cooling power with minimal energy consumption, making them a wise choice for homeowners looking to reduce their energy bills and carbon footprint.
Trane: Best for Warranty
Next up, we have Trane. This brand has been recognized for its outstanding warranty offerings, scoring a solid 4.5 out of 5 rating. With a Trane AC unit, homeowners can rest assured knowing they're covered in the event of unexpected repairs, making it a reliable choice for long-term durability and peace of mind.
Amana: Best for Comfort Control
For those seeking superior comfort control, Amana could be the perfect fit. With a 4.5 out of 5 rating, Amana units stand out for their advanced features that allow homeowners to easily adjust and maintain desired comfort levels. This flexibility makes Amana a popular choice among homeowners who value personalized comfort.
American Standard: Best for Value
Last but not least, we have American Standard. This brand has earned a 4.5 out of 5 rating for its unbeatable value. Offering high-quality, reliable units at a reasonable price, American Standard provides a great balance between cost and performance. This combination makes it a go-to choice for homeowners seeking value without compromising on quality.
Remember, the best AC unit for your home depends on your specific needs and circumstances. Whether that's energy efficiency, warranty coverage, comfort control, or value for money, there's a brand out there that's perfect for you. By choosing one of these top-rated brands, you're taking a significant step towards a cooler, more comfortable home this summer.
Top Residential AC Companies in Louisville, KY
When the mercury rises in Louisville, KY, you want to ensure you have a reliable air conditioning system to keep your home comfortable. And while choosing the right AC brand is a big part of this, it's equally important to choose the right HVAC company to install and service your unit. Here are some of the top residential AC companies in Louisville, KY, that have proven their expertise and commitment to quality.
Sterling Heating & Air Conditioning: Family-Owned and Operated
Sterling Heating & Air Conditioning is a family-owned company that has always prioritized customer satisfaction. They promise a quick response time, often managing to provide quotes to potential customers within just 10 minutes.
Airtech Heating And Cooling Services: Upfront Pricing and Quality Service
Airtech Heating And Cooling Services offers air duct cleaning in addition to their HVAC services. They stand out for their family-owned operation, upfront pricing, and commitment to treating customers as they would want to be treated.
Dr P's HVAC-Heating & Air Conditioning: Specializing in Residential and Commercial Services
Dr P's HVAC-Heating & Air Conditioning is a locally-owned company that prides itself on its professional service. Customers have praised the company for their fast response times and ability to handle both residential and commercial services. They also offer free estimates on their services.
Greenwell Plumbing Heating & Air: Over 30 Years of Experience
Greenwell Plumbing Heating & Air stands out with more than three decades of experience in the industry. They offer 24/7 availability for emergency services and have been praised for their efficiency.
UrBest HVAC: Veteran-Owned Local Company
UrBest HVAC is a veteran-owned local company that focuses on providing quality service to its customers. They are known for their quick response times and have recently been recognized as a Yelp Guaranteed business.
Air Services Comfort Solutions: Over 25 Years of Experience
Air Services Comfort Solutions has over 25 years of experience in providing HVAC services. They are a locally owned and operated company and offer a guaranteed parts and labor service.
Maven Air Care: Specializing in Air Duct Cleaning
Maven Air Care is another company that specializes in air duct cleaning. While they may not primarily be an HVAC company, their services can contribute to the overall efficiency and cleanliness of your HVAC system.
Choosing the right HVAC company for your needs can make a huge difference in your home's comfort and your peace of mind. So, consider these top residential AC companies in Louisville, KY, for all your HVAC needs.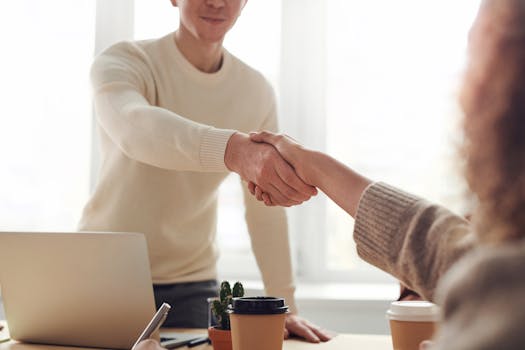 Tips for Negotiating with HVAC Companies
When it comes to maintaining your home's comfort, HVAC services are a significant investment. Understanding the ins and outs of HVAC pricing and learning how to negotiate effectively can help you get the best value for your money, without compromising on quality.
Understanding the Basics of HVAC Pricing
HVAC pricing can be complex, with costs varying based on factors such as the brand of equipment, the complexity of the installation, and the specific services required. Additionally, the costs can also depend on the reputation and experience of the HVAC company. Hence, before you start negotiating, it's crucial to understand these basics of HVAC pricing.
One key point to recognize is that while lower prices can be tempting, they may not always offer the best value in the long term. For instance, a less expensive AC unit might not be as energy-efficient as a slightly pricier alternative, leading to higher energy bills over time. Similarly, an HVAC company that offers lower prices might not provide as comprehensive a service or as robust a warranty as a slightly more expensive competitor.
Strategies for Negotiating HVAC Prices
Once you understand the basics of HVAC pricing, you can employ some strategies to negotiate effectively with HVAC companies. Here are a few tips:
Do Your Homework: Research prevailing market rates for the services you need. This will give you a baseline for negotiations and help you recognize if a quote is excessively high.

Get Multiple Quotes: Reach out to several HVAC companies for quotes. This not only gives you a range of prices to consider, but it also provides leverage when negotiating.

Ask for a Breakdown: Request an itemized quote to understand what exactly you're paying for. This can help you identify any unnecessary costs.

Negotiate Directly: Don't be afraid to negotiate directly with the HVAC company. As the sources state, it's not uncommon to engage in a back-and-forth dialogue until a middle ground is found.

Consider Long-Term Value: When negotiating, keep in mind the long-term value of the services being offered. A slightly higher upfront cost might be worth it if it means more efficient equipment or better warranty terms.
Remember, the goal of negotiation isn't just to get the lowest price, but to ensure you're getting the best value for your investment. By understanding the basics of HVAC pricing and employing these negotiation strategies, you can ensure you're getting a fair deal for your HVAC services.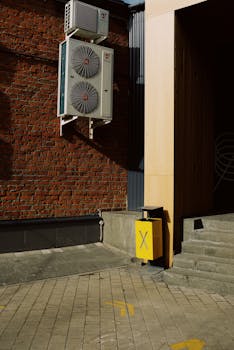 The Role of Home Depot in HVAC Services
Whether you're a homeowner seeking to improve your indoor comfort or a business owner needing dependable HVAC solutions, the options can seem overwhelming. However, one name that often comes to mind when considering HVAC services is Home Depot. The giant home improvement retail store doesn't just sell tools and building materials; they also offer comprehensive HVAC services.
Overview of Home Depot's HVAC Services
Home Depot's HVAC services encompass everything from helping you choose the right air conditioning unit for your space to professional installation and maintenance. Their team of licensed, insured, and background-checked HVAC professionals ensures that the job is done right the first time. They also offer flexible financing options, allowing you to spread the cost of your new AC unit over time.
Home Depot is committed to providing top-notch customer service. They strive to offer convenient appointment times, quick installations, and even provide a 100% satisfaction guarantee. Their services extend beyond just installation. They also offer repair services for all major HVAC brands, ensuring your system continues to run efficiently and effectively.
Top HVAC Brands Serviced by Home Depot
Home Depot takes pride in installing and servicing some of the top HVAC brands in the U.S., including Carrier, Rheem, Lennox, and Amana. These brands have a solid reputation for reliability and performance, making them a trusted choice for homeowners and businesses alike.
Carrier is known for its innovative cooling solutions that deliver energy-efficient and quiet performance. Rheem is prized for its comprehensive range of heating and cooling products, offering solutions for various climates and energy needs. Lennox is renowned for its energy-efficient HVAC systems, helping homeowners save on energy bills. Lastly, Amana stands out with its advanced comfort control features, providing consistent and comfortable indoor temperatures.
In summary, when considering HVAC services in Louisville, KY, the Home Depot is a reliable option. Their broad range of services, dedicated team of professionals, and commitment to quality make them a trusted source for HVAC solutions. Whether you're in need of a new AC unit or maintenance services for your existing system, Home Depot's HVAC services are designed to meet your needs and exceed your expectations.
Conclusion
Recap of Top Residential AC Companies in Louisville, KY
Navigating through the sweltering Kentucky heat can be a challenge, but with the right air conditioning service, it becomes a breeze. We've highlighted some of the top residential AC specialists in Louisville, KY, each offering remarkable features. From the family-owned Sterling Heating & Air Conditioning to the veteran-owned UrBest HVAC, and even the quality services of Airtech Heating And Cooling Services, the options in Louisville are abundant.
Other reputable companies include Dr P's HVAC-Heating & Air Conditioning and Greenwell Plumbing Heating & Air, each demonstrating over 30 years of experience in the industry. Air Services Comfort Solutions and Maven Air Care also stand out with their specialized services and broad experience.
Through this guide, we've showcased a variety of HVAC companies, each with their unique strengths and specializations, ensuring that every homeowner in Louisville, KY can find the right fit for their air conditioning needs.
Final Thoughts on Choosing the Right AC Company
Selecting the right AC company can significantly impact your home's comfort, energy efficiency, and even your wallet. It's crucial to consider not only the cost but also the quality of service, reliability, and the company's reputation. Remember, investing in a reputable AC specialist like Thompson Heating & Cooling may seem pricey upfront, but it can save you from costly repairs and inefficiencies down the line.
As you embark on your search for the perfect AC unit and servicing company, keep in mind the importance of understanding your specific needs, asking the right questions, and being open to negotiation. Don't hesitate to explore all your options, including big-name stores like Home Depot that offer a wide range of HVAC services and trusted brands like Carrier, Rheem, Lennox, and Amana.
In the end, beating the Kentucky heat requires a reliable and efficient AC system, serviced by a team of professionals who understand your needs and offer top-notch solutions. With the right AC specialist, you can enjoy cool, comfortable summers in Louisville, KY, without breaking a sweat.